Women's Airsoft Clothing
Women's Airsoft Clothing, why can no one make anything that fits in all the right places? Here are some workable options for tactical clothing, for women.
Women's Airsoft Clothing, why can no one make anything that fits in all the right places?
Now, this may be uniquely my problem. However, I doubt it. Tactical clothing is abundant in airsoft, yet it is aimed and designed for men, with even the so-called unisex items turning out to be ill-fitting and male-centric. Many women don't have the exact measurements all the way up their torso, with the chest often being drastically different to their waist and their hips being different again. This is particularly an issue when finding suitable pants and any chest rig.
I love tactical gear, everything from multi-cam tac pants to chest rigs, yet they don't love me. Finding pants is tough because my waist and hips have a 10-inch difference. When buying pants, I have to opt for a much larger size to move around comfortably and have them sit on my waist correctly. However, I have to purchase a belt on top of the pants, which leads to an entirely new issue of the scrunched fabric rubbing against my skin whilst in a game.  
Unfortunately, chest rigs aren't much better, and like many people, I enjoy being able to breathe whilst playing airsoft. Chest rigs, by design, are supposed to be flush to the chest. This is crucial for plated pieces, yet this is a challenge when you are a woman (as you can imagine). Having a larger chest naturally means that the plated rig doesn't sit flush and that you have to excessively tighten the rig to stop it from riding up and hitting your chin.
Alternatively, I use tactical belts and drop-leg holsters to carry my secondary weapons, bb's and magazines, rather than being out of breath due to a rig. Having them around my waist means they can be grabbed when needed and easily placed back when I've finished with them.  Tactical belts are underrated within airsoft, they are easily adaptable, interchangeable and customised to fit you regardless of your measurements. They are indeed one of my favourite pieces of my airsoft clothing and are vital for storing any in-game items I may need, alongside how cool they look.
So, you've heard me complain about the lack of clothing, and I am not about to stop complaining. Instead, here are some workable options for tactical clothing, for women. Pants are always my worst enemy; large seems to be the only option for me due to my hip sizing, though this can and has been remedied by a belt (even if it is frustrating). Leg length isn't usually an issue, though I am around 5,8ft, and not everyone has long legs like me. Usually, if the legs are too long, I tuck them into my boots to keep them from dragging and keep my feet extra warm. Tactical tops and jumpers are relatively unproblematic, especially if you stick to overhead pullovers or zip-ups; buttons should be avoided as they can be fiddly when trying to remove layers unless that's the look you are aiming for. Boots again fall into the unproblematic category as walking boots are much cheaper and more resilient than many tactical boots on the market and come in various sizes. The same goes for gloves, face-pro and eyepro. They are generally sized well and easily sourced when trying to find the perfect type for you.
What you are most likely wondering is, 'what tactical gear do you wear then if sizing is such a pain?'. I do have a few recommendations and a few alternatives if you are struggling to find gear for game day.
Dutchess' Personal Tactical Clothing Recommendations:
These are a great option as they come as a set, both the tactical shirt and tactical pants. The only complaint here is the waist sizing, I would size up to allow hip room and buy a belt.
Having a fleece is great for colder weather and a layer on top of a t-shirt. It doesn't have to be tactical, check out the range of fleeces from sites such as Decathlon or GoOutdoors for cheaper alternatives.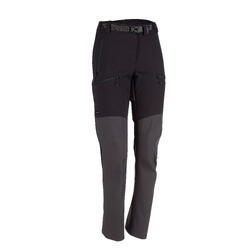 These fit exceptionally well and look flattering rather than baggy as most combat/walking pants do.